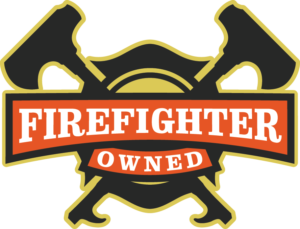 Firefighter Owned and Operated
I was hired for the City of Norfolk in 2008. After a long yet thrilling 8 months I was graduating the academy. I remember standing on stage while my dad placed my badge onto my Class A uniform. That was an amazing moment for me. I am greatly passionate about my career. Throughout the years I have traveled and taken time to take classes in order to seek future promotions. As of 2015 I earned a position on Rescue Company 2. My hard work and studies paid off and as of 2018 I was promoted to Fire Lieutenant.  
I think most people that know a firefighter know that most have a part time job. I am one of those firefighters. Ever since I joined the department I have worked a part time job. It then became apparent that I wanted to have my own company. Being on duty 10 days a month gives me the ability to have a flexible schedule. I want you to know that just like at the firehouse I take great pride in my business and the services I offer. I hope I can be the one that you call and trust to perform your inspection.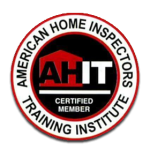 AHIT Certified Member
I began my journey for home inspections by signing up for the American Home Inspection Training. With this academy, I received 120 hours which included classroom lecture and on-site training. This course offered me a deeper knowledge into the components that I was already familiar with. For the last three days of the class it was more on-site training. Three residents in our area agreed to allow the class to come out and inspect their homes. At these three homes I was able to perform inspections just as I complete them now. Each home received great attention to detail and completed inspection reports. This allowed me to familiarize myself with the inspection reporting software and also a chance to go over defects with classmates and the instructor.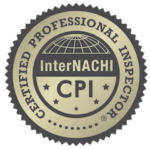 Certified Professional Inspector
I am a Certified Professional Home Inspector in good standing with the International Association of Certified Home Inspectors (InterNACHI). My member ID is NACHI16042418. The reason I liked this association is because there were requirements I had to complete before I could become a member. The first thing I had to complete and pass was an entrance exam. Secondly, I had to familiarize myself with their Code of Ethics. Finally, I had to read and abide by their Standards of Practice. This tells me that this association cares about who their inspectors are and the clients those inspectors will serve.
After completing those initial steps, I had to submit four "Mock Inspections." These inspections were reviewed to insure I was following their Standards of Practice. The "Mock Inspections" had to be complete non-fee paid inspections. I appreciate that as an organization they don't want just anyone performing inspections. With all of that complete I became a CPI for InterNACHI.
After all those steps were fulfilled I had to complete 122 hours of courses within my first year as a member. After each course I had to submit an inspection photo related to the topic. With the photo I had to submit a few sentences stating it was either in good working order or that it had defects. After completing that I had to choose an article or photo for a research project and submit a short essay about it. In order to remain a member each year I have to complete continuing education. Every three years I must pass their exam. I hope you are able to see that I have put in the time and effort in order to build my business. One thing that holds true is that you can never stop learning.